2 MIN READ
In recognition of their innovation and excellence in applying location analytics, Sembcorp, the Singapore Land Authority (SLA) and Urban Redevelopment Authority (URA) have been awarded the SAG Awards for 2019.
Selected from among more than 100,000 organisations worldwide, they received the awards from Esri founder and president, Jack Dangermond at the world's largest geospatial event: the Esri User Conference in San Diego, California.
Sembcorp: Digitally evolving its infrastructure
Sembcorp received the award for Geo System – its integrated visualisation, planning and analytics application leveraging geospatial technology.
Geo System is the organisation's single source of truth and sole repository of information for Sembcorp's key assets. It's accessible across the organisation at any time, allowing different departments – engineering, planning and sales – to coordinate and plan tasks.
Facilitating real-time updates, mobile applications are used to update field data, allowing for faster incident response and proposal turnaround from month to days.
SLA: Combining 2D and 3D visualisation
The Singapore Land Authority was recognised for its development of Singapore Advanced Map (SAM) — an integrated 2D/3D digital map system delivering compelling 'real world' visualisations of the entire island that are empowering decision-makers from various agencies with to derive actionable insights.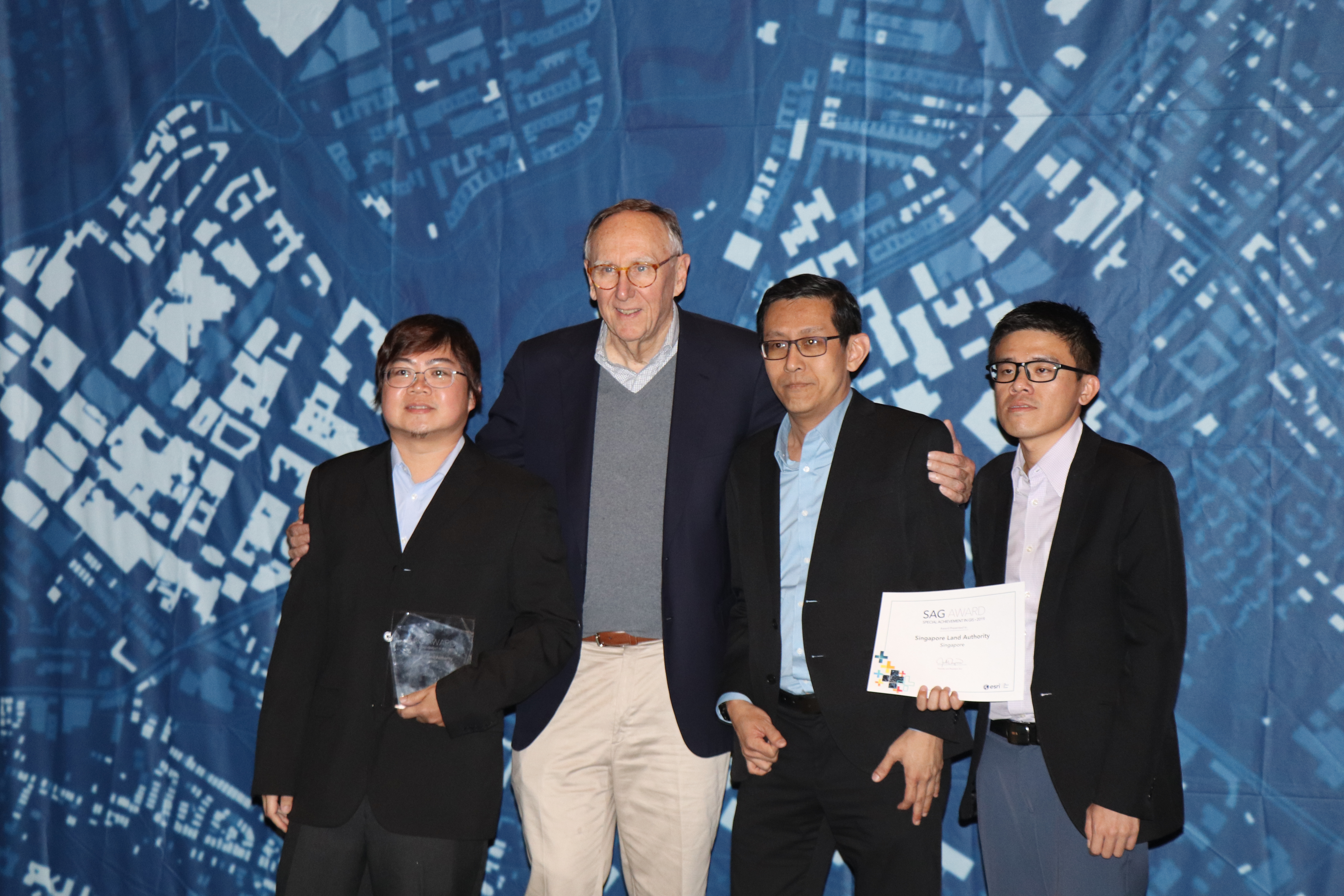 Since its launch in 2016, SAM has provided essential information to support operation planning, situation awareness, risk management, decision making, policy formulation and plays a significant role in the development of Singapore's 3D cadastre.
With the ability to combine 2D and 3D visualisations, SAM provides seamless and comprehensive access to 3D information and allows planners and analysts to better visualise situations — both above and below ground.
URA: Using GIS to master land-use planning
Geospatial technology has been key in digitising the URA's Master Plan Review, including the recent Draft Master Plan 2019. The ability to visualise technical plans has helped the URA communicate its Master Plan more effectively to both stakeholders and the community.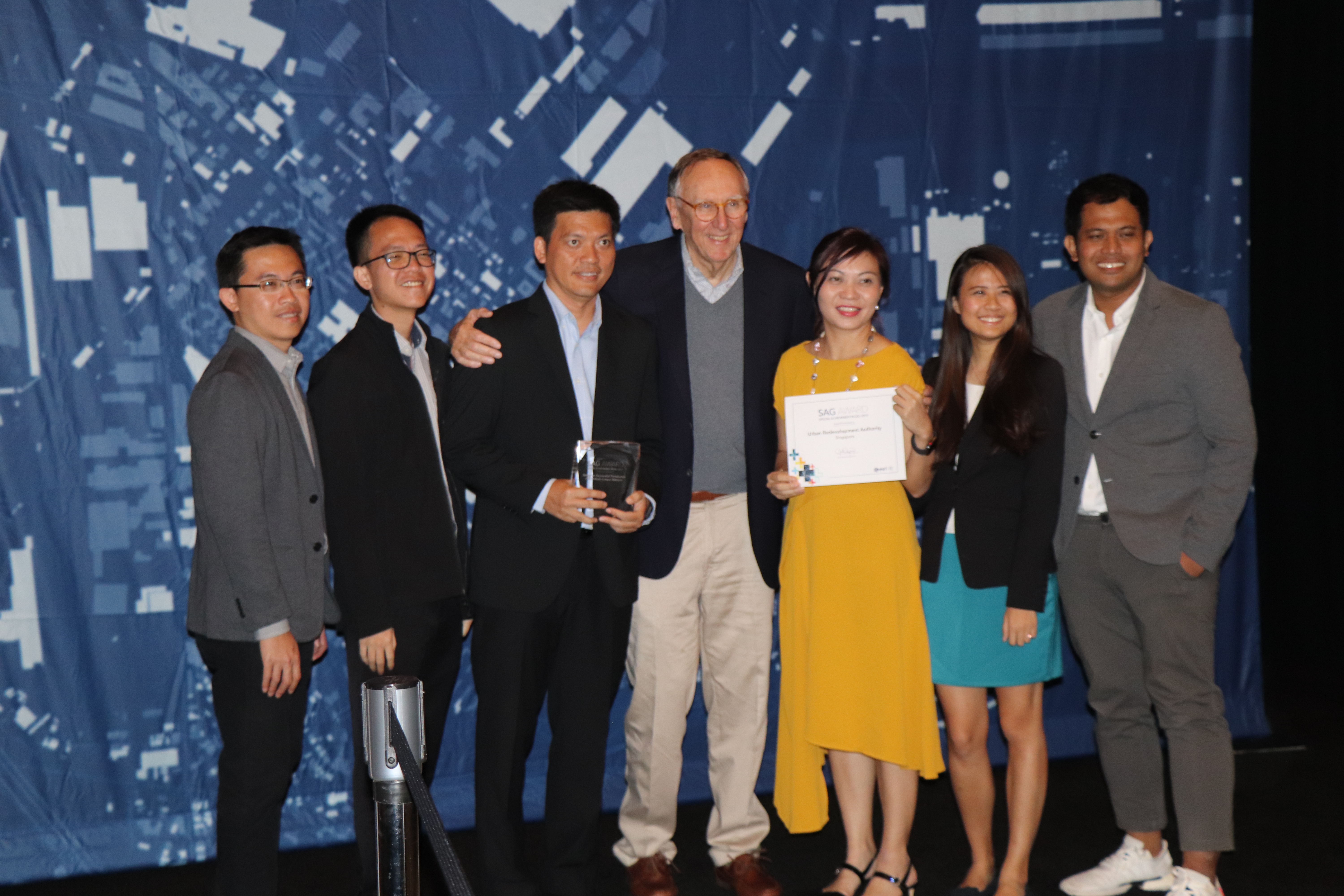 By harnessing location-based analytics, the agency is better guided in land use with the capability to evaluate places most suitable for social community facilities based on existing and potential demographic profiles.
Using geospatial technology has also simplified collaboration between URA's plans and other government agencies can now be clearly marked out so that relevant parties can make amendments. Additionally, a custom map has streamlined the process of soliciting feedback as part of the review process.