2 MIN READ
A renowned technology evangelist is visiting Singapore to share how breakthroughs in 3D smart mapping technology is ushering in new frontiers in designing liveable communities.
Eric Wittner, a 3D technology evangelist from global mapping giant Esri, gave Singapore's geospatial community an exclusive look at the 3D smart mapping technology that is transforming communities worldwide at the 2015 Esri Singapore User Conference - an exclusive showcase of the 3D smart mapping technology that is transforming communities worldwide.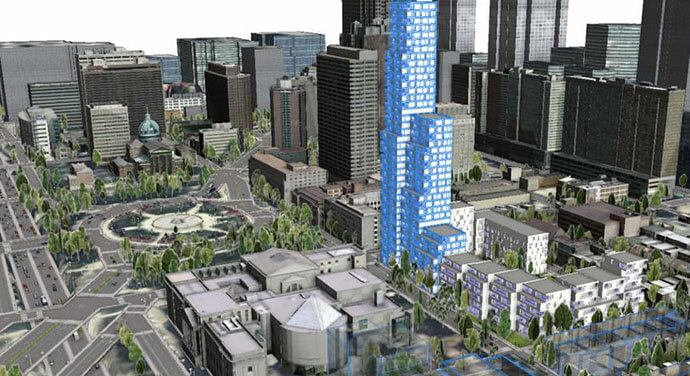 "Once the sole domain of urban planners and technical experts – the 3D smart mapping technology we have today goes beyond creating beautiful visual representations," Mr Wittner said.
"By taking a data-centric approach to 3D, we are helping more organisations understand the value of their projects and accurately measure the impact of their decisions on the community," he said.
This means we can do more than just speculate on the alternate future – we can now accurately depict, visualise, and assess its outlook to find the best possible design.
In Singapore, for example, the Urban Redevelopment Authority's use of an advanced 3D smart mapping software called City Engine, has enabled local planners to design, build and perform various urban simulations in order to ensure proposed and ongoing developments can meet the needs of citizens now and in the future.
The same goes for the City of Honolulu in Hawaii. They used the same technology to visualise the possible impacts of transit-oriented development to surrounding communities.
"We worked with local planning officials to create compelling 3D models of how communities would look like once the elevated transit rail system has been completed," Mr Wittner said.
"In the same way, we also looked at an alternate future where the transit system wasn't created which showed us precious land not being utilised properly, greater transportation costs and more urban sprawl," he said.
Furthermore, the simple navigation and faster, more intuitive tools also ensured 3D modelling is now made easier, especially for people without a technical background in 3D technology.
"This capability makes it easier for anyone in an organisation to simulate and analyse proposed projects and share this information in 3D to other relevant stakeholders," Mr Wittner said.
"Not only does it refine decision-making, it also helps in improving community and stakeholder engagement – as the results can be shown before development takes place, to gauge response and feedback," he said.
"By doing so, enables governments and other relevant stakeholders to design and build vibrant communities that are great places to live, work, invest, and play."