2 MIN READ
Students in one of the world's fastest growing sectors are being given the opportunity to showcase how smart mapping technology can transform the world, with the launch of a new university award.
The Esri Young Scholar award is an annual nation-wide competition run by Esri Singapore. It celebrates excellence in geospatial study and, more specifically, the creative use of Geographic Information System (GIS) technology – or smart mapping technology – to solve real-world problems in impactful ways.
Heading up the panel of judges is Esri Singapore Chief Executive Officer Thomas Pramotedham, who encourages students to push the boundaries of current geospatial thinking with their submissions.
"Singapore's youth are very creative and receptive when it comes to new technologies," Mr Pramotedham said.
"By teaching them how it can apply to their daily lives enables us to not only give them a better understanding of their world, but also help them explore new ways on how they can make our world a better place to live in," he said.
"Based on the quality we saw with submissions last year, I'm intrigued to see what the youth have in store for us this year."
The winner will receive a pass to the world's largest spatial event – the Esri International User Conference – in San Diego in July, to meet Esri Founder and President Jack Dangermond, as well as other Young Scholars from around the globe.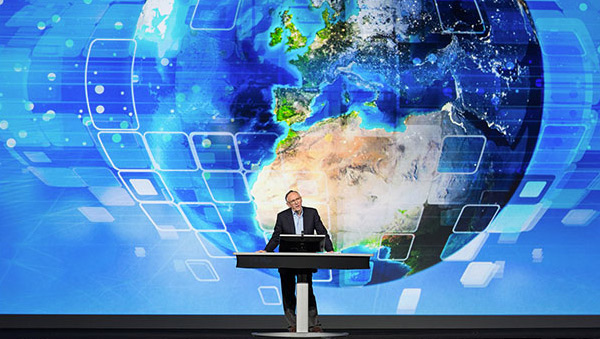 They will also have the opportunity to hear from many of the world's leading geo-enabled enterprises and network with more than 16,000 geospatial professionals.
Mr Pramotedham said entries can cover any topic or field of study; however, recommended areas include planning, development, environment, commercial/business, community, conservation, communications, sustainability or health.
"The competition has previously fielded entries from a diverse field of studies, including engineering, environmental science, surveying, land and resource management, geology, computer sciences – and many more," Mr Pramotedham said.
In 2014, Abdul Rahim Bin Abdul Hamid – a Department of Architecture student from the National University of Singapore – bested hopefuls from across the country with his project entitled 'Potential ecological networks in Singapore', aimed at helping planners implement urban biodiversity conservation initiatives.
Mr Rahim's project used GIS technology to enable urban planners and conservation experts to easily identify areas around Singapore that need more greenery, and are likely to suffer from the effects of building and construction work. He presented his work at the 2014 Esri International User Conference alongside his global counterparts. 
For further information on the Esri Young Scholar Award and to submit an application, visit this page.