We are glad to extend the same technology that has played a crucial part in Singapore's growth over the past decades to support an event that has shaped our pride as a nation.
Esri Singapore CEO
A national celebration powered by real-time location intelligence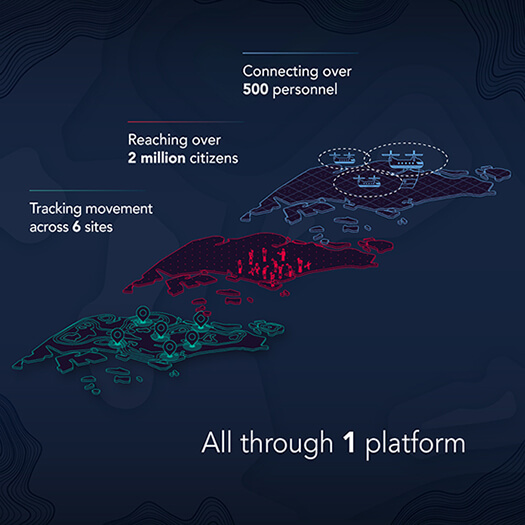 Esri Singapore was made the Official Smart Mapping Partner of the country's National Day Parade (NDP) for the third consecutive year, and for good reason.
Before this partnership began in 2017, tracking was previously done onsite, while physical charts were manually updated at the command centre. These have since been replaced with a digital dashboard that is simultaneously accessed by over 500 users via mobile phones.
This location-based analytics platform integrates and displays data from social media, weather, live camera feeds, and mobile apps. The result? The NDP organising committee can easily monitor and coordinate traffic – vehicular and human - while responding to and managing incidents.
Outside the 9 August festivities, this platform is also deployed for the previews and three National Education shows this year - in total, over 200 schools and some 45,000 students and teachers will attend.